11-15-2014, 10:15 PM (This post was last modified: 11-15-2014, 10:53 PM by savagecreature.)
In my never ending quest for all things droid I went in search for more information about this awesome, menacing robot. I had seen it in person at the Star Wars exhibit and I even took some photos, but they didn't come out very well and I wanted some clarification.
I ran across Droidboy, who's building an excellent replica and asked if he would be willing to allow me access to a few reference photos in return for the digital files I produced from them. He was kind enough to say yes!
I thought I'd share my progress.
I'm starting with the prehensor, at Droidboy's request. It's a prosthetic hand of some sort. When they built the interrogator droid they must have gone to a medical supply and gone through the dumpster out back and picked up everything they thought looked frightening.
It's on the back of the droid where no one can get a good look at it.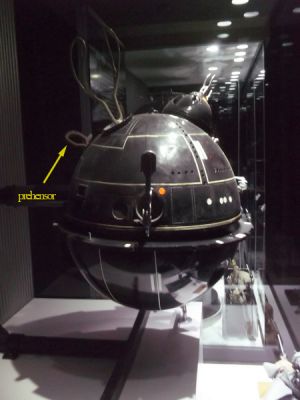 There are many different approaches that can be used to create a digital facsimile of a real world object. It depends on the data you have, mostly. In this case I have a couple of photographs. No measurements, just a vague impression of size, and the images aren't planar to the major faces of the object.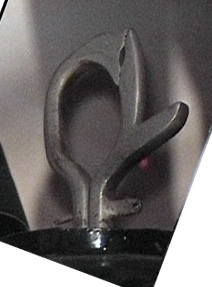 Not to worry. The viewing camera can be aligned to approximate the position of the camera that took the photo. Normally information such as the length of the lens is used to facilitate accuracy, but in this case the image is cropped and lens is unknown. No matter. It still works, to a certain degree.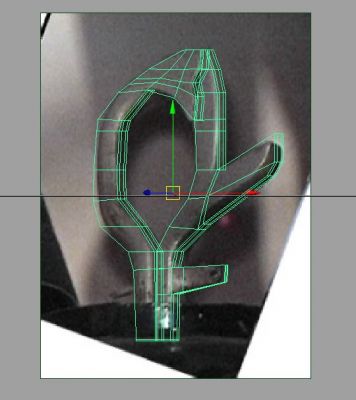 Once the model has been constructed to match the view of the camera, smoothing is applied to better approximate the shape.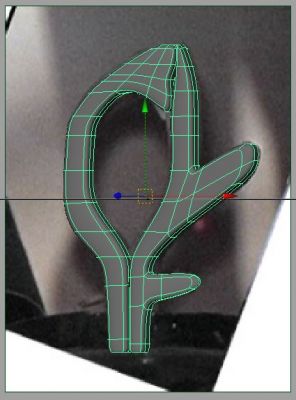 Now we can move to a view other than that of the photograph and at least get an idea of what the object looks like in 3D space.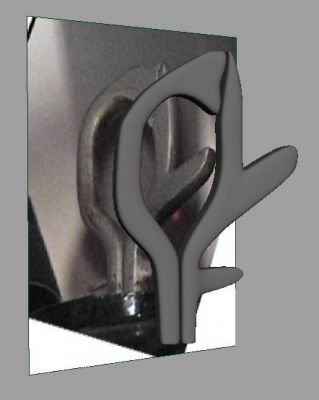 Of course, this is just the first pass. A great deal more refinement will take place, based on this photo and others that might shed some light on proportions or details. But it's a good start, I think.
More to come.