Paul6700 thinks that the Treadwell tracks are a 140T 1/2" pitch 70"x3" blower/supercharger belt (
like this one
, however long this link might last) - he posted a grainy photo, so I tried tracking it down and discovered an early droid electronics magazine article, how cool!
Anyway,
the article
included this cool image with lots of Treadwell parts: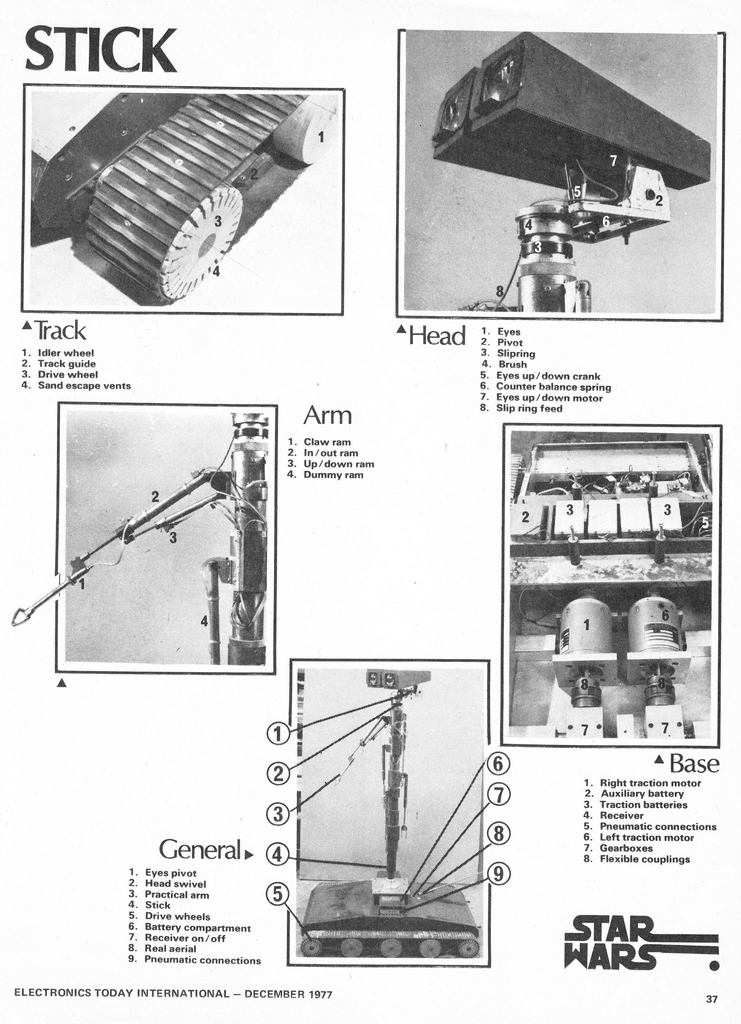 Treadwell from Electronics Today International, Dec 1977
Decent detail shots of the WED Treadwell (stick droid)
As you can see, there are lots of cool details in this photo.
The tread can be seen, along with a guide track (Paul6700 used an old fan belt chopped up and attached to the blower belt.
A bit of the detail of a drive wheel as well (did the sand get in all those cracks?)
A close up of the head - I know we've had some of that before.
An arm detail, I don't think there are many great arm pix
The innards.  Nothing surprising there, motors & batteries mostly, but interesting nevertheless.  Flexible couplings on the driveshafts are interesting (to me).