Savage, where'd you get the antenna position from? 
The top is like a "Y" with the base of the Y pointing straight toward one side of the droid.
At Celebration, the droid had the antenna with the short one front, then the tall one next in a clockwise direction (from top):
Top of the H015
Top of the H-015 @ Celebration London, showing Greeble placement.
Your model seems to have the same clock position: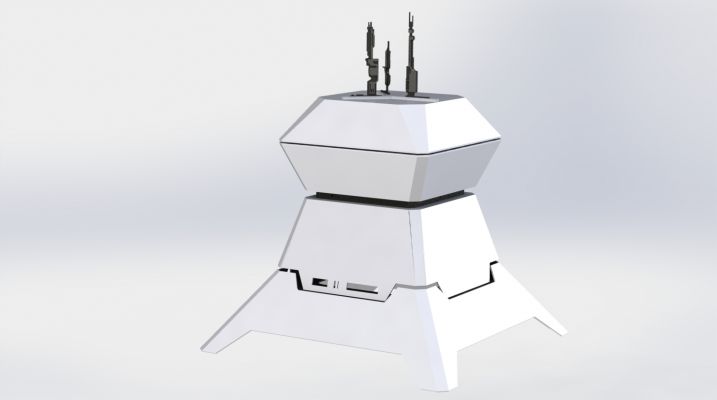 However you're rotated one place with respect to the first image - assuming I'm looking at them right. I was wondering if you had a different reference. Like maybe Oliver stuck them in the wrong slots on stage?